YANKTON COUNTY SHERIFF ELECTION CANDIDATES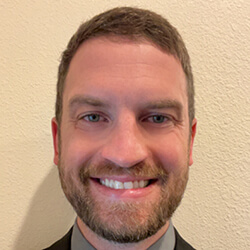 My name is Preston Crissey and I'm seeking to become your next sheriff of Yankton County. With my leadership and 12 years of law enforcement experience, I'll provide the sheriff's office with Integrity, Longevity and Transparency.
I grew up near Beresford, SD and attended the Beresford School District. I graduated from high school in 2005 and went on to college. In 2010, I received my associates degree in criminal justice at Southeast Tech in Sioux Falls, SD.
​
When I attended Southeast Tech, I was elected into student government. While serving on student council, I was in charge of fundraisers, organizing meetings and voicing the concerns for the STI law enforcement students.
​
Following college, I started my law enforcement career in 2010 as a paid intern with South Dakota Game, Fish & Parks. I was stationed in the southeast region of South Dakota.
​
Following my GF&P internship, I was hired as a full time Deputy Sheriff in Aurora County. While in Aurora County, I graduated from the 145th police academy and also received my certification to become a D.A.R.E. instructor.
In 2013, I was hired on with the Bon Homme County Sheriff's Office where my beautiful wife Kim and I purchased our first home together.
While still serving as a deputy sheriff, I decided to run for a schoolboard position in Bon Homme County. I successfully defeated the incumbent board member and went on to serve as the vice president for the school district.
In 2016, I was hired on as a police officer with the Yankton Police Department and eventually moved to Yankton. Then in 2017, Kim and I made the decision to move our family to Yankton.
​Since working at the Yankton Police Department, I've worked as patrol officer, school resource officer and now a police sergeant.
​My wife was born and raised in Yankton County and we want to give our four children the same opportunities that she got growing up here. We love the history and recreation Yankton County has to offer us.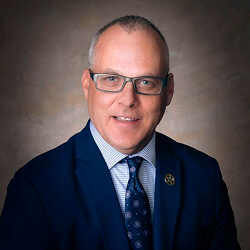 My name is Michael Rothschadl, and I am proud to be serving my 18th year with the Yankton County Sheriff's Office. For the past 10 years, I have served under Sheriff James Vlahakis as Chief Deputy Sheriff.
I would like to continue to serve our community as the next Sheriff of Yankton County.
My law enforcement career began in the military where I served as a Patrolman at the United States Naval Station in Annapolis, MD. A promotion soon followed as Command Investigator overseeing and mentoring a team of officers. After my honorable discharge from the United States Navy, my law enforcement career continued as the Sergeant Watch Commander for the Department of Defense at the U.S. Naval Academy.
In 1996, I returned to South Dakota, and began working with the Department of Corrections at the Mike Durfee State Prison in Springfield, SD. In 1999, I accepted the position of Deputy Sheriff in Yankton County where I held the positions of Sergeant and Investigator. A family move took me to Fort Pierre, SD where I served with the Stanley County Sheriff's Office from 2008-2011. I returned to the Yankton Sheriff's Office to work under Sheriff James Vlahakis as a Lieutenant. In 2012, I was promoted to Chief Deputy, the position I currently hold.
My wife Mari and I have been blessed with a beautiful family and enjoy spending time with our 6 children and 4 grandchildren. As Sheriff, I will work diligently to ensure that Yankton County will remain a safe place for families to live, learn, work and play. I am honored to have your support, and I will proudly continue to serve the citizens of Yankton County.
I grew up in Tyndall SD on a farm. I am one of eight children of Marilyn and Kenneth Rothschadl. I graduated from Bon Homme H.S. in 1988. While a student at Bon Homme HS I participated in Wrestling, FFA, Swing Choir and worked at Beringer's Service Station, while also working on the family farm.
I enjoy spending time with my family, traveling, camping and fishing and enjoying all the opportunities our beautiful county has to offer.
YANKTON COUNTY AUDITOR ELECTION CANDIDATES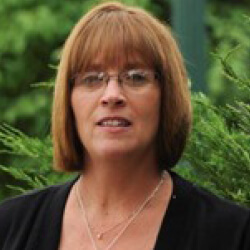 Patty Hojem is a native of the Gayville area, and a graduate of the Gayville-Volin schools. She married Larry Hojem and has lived and worked in Yankton ever since. Patty was employed by Betty Maruska in the county auditor's office in the 1980s, and she has enjoyed serving the public in that capacity ever since. She was elected county auditor in 2014 and re-elected in 2018. Her husband Larry died in 2019. When not working, she likes to travel with her family, spoil her cat and follow sports as a long-suffering Twins and Vikings fan. She says the best part about her job is serving her friends and neighbors and all the people of Yankton County who come to the Government Center for help.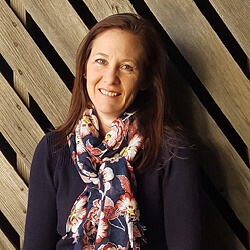 I am a lifelong SD resident and grew up in Yankton. I attended SDSU and then finished at USD, graduating with a BS and MA. I taught Math, Science, and English at YMS. I most recently served as Children's Ministry Director, Calvary Kid's preschool director, and Calvary Kids Club daycare and summer club director. I was responsible for all aspects of these ministries which include 35-40 staff, 350 volunteer positions, budgeting, hiring, training, state regulation compliance, inspections, scheduling and special events.
As your auditor, I look forward to working for our community to ensure fiscal responsibility and improving election transparency and compliance with South Dakota Codified Law. My education, background, and ability to work with people will serve me well as I serve you.
YANKTON COUNTY COMMISSION ELECTION CANDIDATES (REPUBLICAN)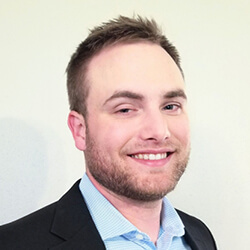 My name is Chris Barkl. I grew up on a farm just west of Yankton, raising corn, beans, wheat, and cattle. After graduating from Yankton High School I studied accounting at the University of South Dakota in Vermillion where I received a bachelors and a masters degree in accounting. Currently, I am a CPA running my own tax business, and I still farm with my family near Yankton.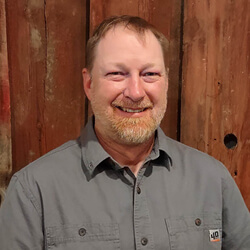 Ryan Heine is from a 4th generation farming family in the Yankton area. He graduated from Cedar Catholic High School and went on to attain degrees in Physics and Electrical Engineering from Saint Louis University. He spent 20 years working for space, defense and intelligence industry contractors and is currently employed by Image Sensing Systems of Minneapolis, MN as a Principal Engineer developing the latest tools in traffic detection and analytics for infrastructures all over the world. He and his wife, Michelle Donner, returned home to Yankton in 2014 to build 6th Meridian Hop Farm and grow their food business, Counterfeit Catering. They have 5 children: Lee, Ty, Brock, Declynn and Kieran.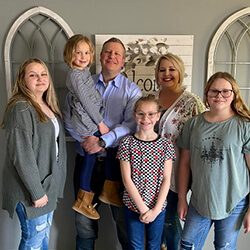 Dan was elected to the Yankton County Commission in January 2019. He was born and raised on a small family farm near Utica, SD. His family homesteaded in Yankton County in 1886 and has been farming in this community for over 132 years. Dan is a graduate of Yankton High School and South Dakota State University. He has a Masters's Degree in Business Administration from The University of Mary. Dan is a retired Army Officer and decorated combat veteran who has served multiple overseas tours of duty and is very involved with local veterans' groups.
Additionally, Dan serves on the library board, county representative on the Center board, Yankton County Historical Society Board, Joint City-County Planning board, Treasurer for the South Dakota Association of County Commissioner, President of the Southeast Association of County Officials, former Yankton County Planning Commissioner (5 years), former director for the James River Water Development District (10 years), and farms part-time with his family.
Visit https://www.facebook.com/DanKlimischCountyCommissioner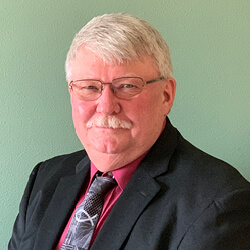 I was born and raised in Clayton SD, a small town in Hutchinson County. I developed small-town values working in my parents' country style general store. I attended Clayton's one room school until the 3rd grade when it was closed and then attended Emery Elementary and high school.
I worked for several area farmers, picking rock, shocking grain, fixing fence, and any other chores. I also worked at the Menno Livestock Auction barn at a very young age and regularly through high school
I started playing Men's fast pitch softball at the age of 13 in Milltown. Milltown was also our Friday night party spot as the local owners of the Island had live bands on Friday nights. One extra special Friday night as Johnny Holmes was on stage, I met my wonderful wife, Gale.
Gale and I have 3 wonderful children and one extraordinary granddaughter. Our daughter Lindsey, Keith, and Ilia live in San Francisco, CA, Jessica and Ty live in New Braunfels TX, and Kyle and Kristen live in Harrisburg SD. My daughter Jessica decided that she wanted to play softball in Yankton. I coached her youth team sponsored by Marquardt Transportation, and won the SD State championship in 2000. I developed an interest in umpiring. I have umpired in several youth state tournaments, several youth National tournaments, and some men's fastpitch tournaments. In 2020, I was named the SD State USA Umpire of the year.
After High school I started working the night shift sub assembly at Trail King Industries in Mitchell. I worked in several departments at Trail King for 15 years including Customer Service the last 4 years where I traveled throughout the United States and Canada.
In July of 1995 I got a call from my brother Ralph who said he needed some help with the trucking company. I decided to help Ralph and moved to Yankton SD. I gained a lot of experience working at Marquardt Transportation in maintenance, dispatch, recruiting, HR, and safety managing as many as 174 trucks and drivers. I worked diligently mastering DOT Rules and Regulations.
In 2015 I took over management of Utica Grain at Tabor SD which eventually became Upper Midwest Grain Elevators. We operated 3 other area locations as well. I got a great deal of experience in a short time marketing grain and custom grinding feed for hogs, cattle, sheep, and chickens.
After 5 years in the elevator business the grain elevators were either sold or closed. I returned to help my nephew, Doug Marquardt, manage the trucking company that he had purchased from Ralph.
I have the work experience and community knowledge to serve the citizens of Yankton County as your County Commission