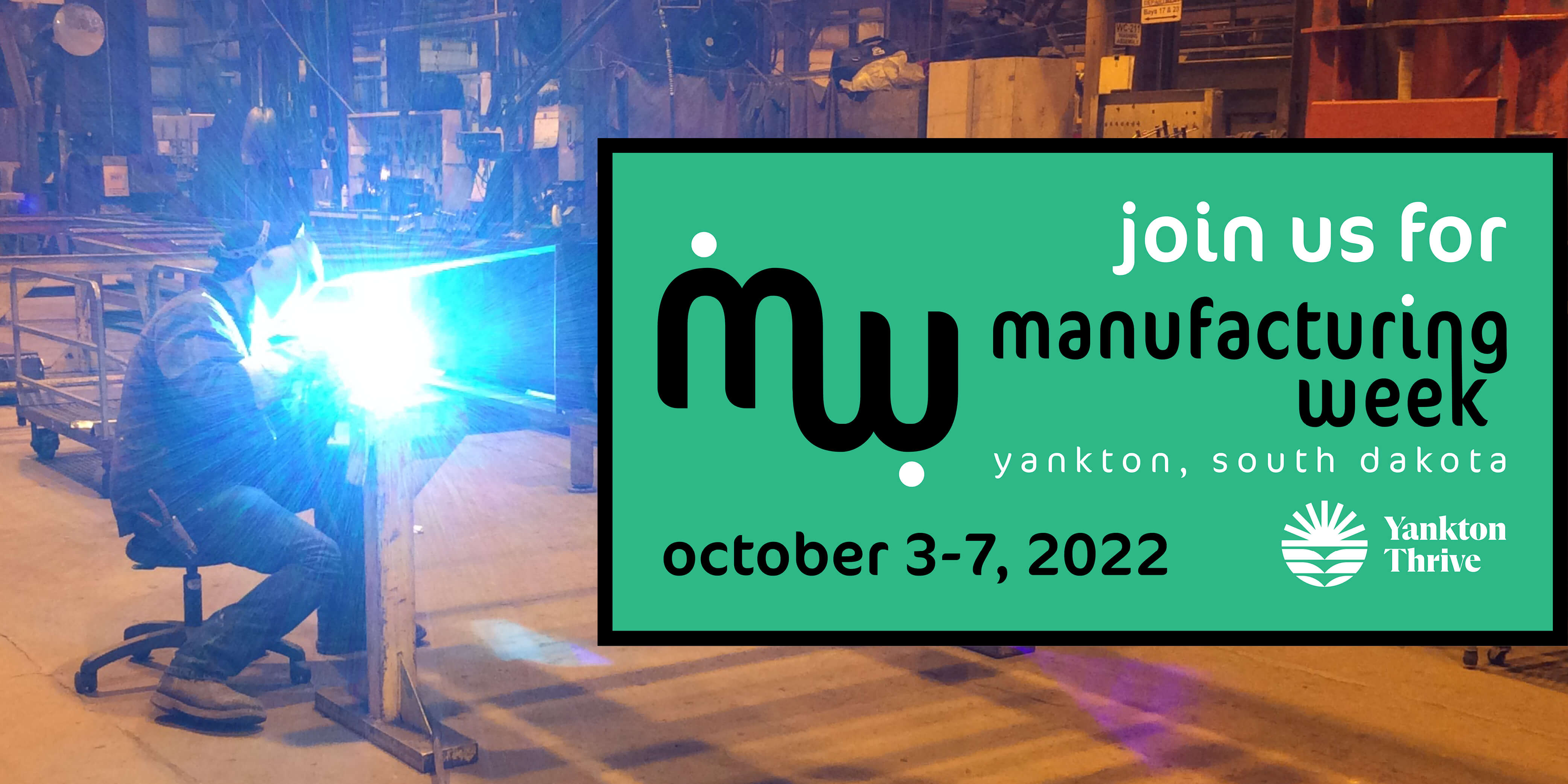 Please join us in celebrating Manufacturing Week 2022! Facility tours are free and open to the public throughout this special week. A few of our local Yankton manufacturers are excited to welcome you with a guided tour of their facility.
Don't miss this opportunity to see the amazing products created by your family and neighbors. Be awed by the technology operated in current manufacturing. Explore careers and learn more about the future of manufacturing in Yankton!
Manufacturing Week Guided Facility Tours & Events
Learn More About Manufacturing Week in Yankton
Shore to Shore Realty explores the state of manufacturing in Yankton, SD during this informational video.
Rita Nelson (Yankton Thrive) & Julie Fleek (SD Dept. of Labor & Regulation) discussed Manufacturing Week on KYNT 1450.